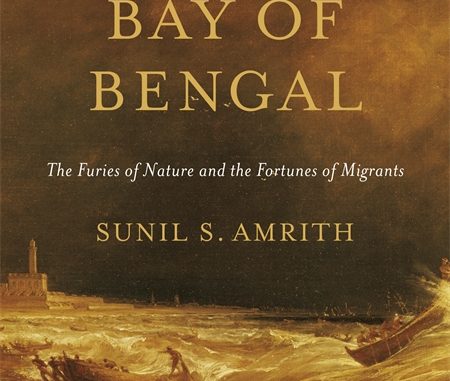 The Furies of Nature and the Fortunes of Migrants
Book By Sunil S. Amrith
The Indian Ocean was global long before the Atlantic, and today the countries bordering the Bay of Bengal—India, Bangladesh, Burma, Sri Lanka, Thailand, and Malaysia—are home to one in four people on Earth. Crossing the Bay of Bengal places this region at the heart of world history for the first time. Integrating human and environmental history, and mining a wealth of sources, Sunil Amrith gives a revelatory and stirring new account of the Bay and those who have inhabited it.
For centuries the Bay of Bengal served as a maritime highway between India and China, and then as a battleground for European empires, all while being shaped by the monsoons and by human migration. Imperial powers in the nineteenth century, abetted by the force of capital and the power of steam, reconfigured the Bay in their quest for coffee, rice, and rubber. Millions of Indian migrants crossed the sea, bound by debt or spurred by drought, and filled with ambition. Booming port cities like Singapore and Penang became the most culturally diverse societies of their time. By the 1930s, however, economic, political, and environmental pressures began to erode the Bay's centuries-old patterns of interconnection.
Today, rising waters leave the Bay of Bengal's shores especially vulnerable to climate change, at the same time that its location makes it central to struggles over Asia's future. Amrith's evocative and compelling narrative of the region's pasts offers insights critical to understanding and confronting the many challenges facing Asia in the decades ahead.
Source: http://www.hup.harvard.edu/catalog.php?isbn=9780674724839