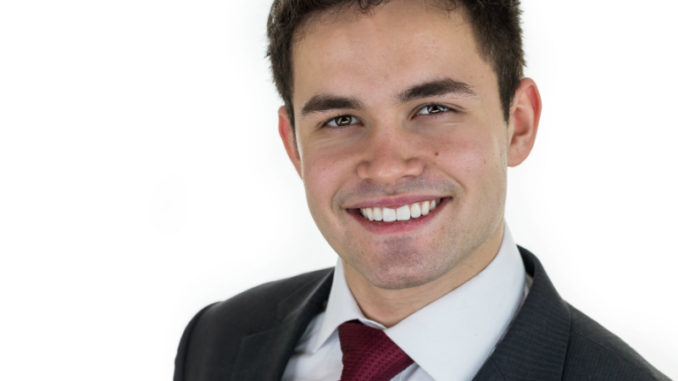 Unlike many Jews around the world, the 5,000 or so who lived in Calcutta up until India won its independence from Britain in 1947, were part of a tolerant society.
The auspicious situation the Jews of Calcutta found themselves in is reflected in their music. While Ashkenazic music is in the minor mode, Calcutta's uses the major mode.
"It sounds quite happy even if the text being used has a lot of pleading, so there's this juxtaposition between the melody sounding so happy and the text. There was this yearning for Zion, juxtaposed with all these happy melody lines," said tenor Mathias Memmel.
Memmel and collaborative pianist Natasha Fransblow are presenting the program "Songs of the Jews of Calcutta" for Jewish Music Week in Toronto.
According to the website of Rahel Musleah, a journalist, author and singer, rahelsjewishindia.com, the first Jewish community in Calcutta was organized by a Syrian Jew, Shalom ben Aaron ben Obadiah ha-Cohen, in 1798. Later Jews began trickling into Calcutta from Syria, Persia and Yemen. Religious persecutions in the Iraqi cities of Baghdad and Basra between 1825 and 1835 spurred a wave of Jewish immigration to Calcutta and gave the community its Baghdadi flavour. Jews from Portugal also introduced Sephardic influences to the Calcutta cultural mix and its music. "You can see it in the evolution of some of these melodies, how they've been adapted over several decades by another community," Memmel said.
In the program, he and Fransblow will take the audience through the Calcutta melodies of Rosh Hashanah, Yom Kippur, Sukkot, Simchat Torah, Hanukkah and Passover. "That's one of the interesting things about the music of Calcutta is that it's so vast it covers the entire calendar," Memmel said.
In arranging the music, they had to adapt it for a Toronto audience. In western music, the scale goes up by half tones, but in the Jewish music of Calcutta, and in Indian music generally, quarter tones are used. "It doesn't fit super well with the western notational style of music," he said.
Fransblow and Memmel's research involved listening to Musleah's compilation recording, Hodu: Jewish Rhythms from Baghdad to India. "These songs are beautiful and simple and so exemplary of the Middle Eastern musical tradition," Fransblow said.
Although she's 100 per cent Ashkenazic, she said she's able to recognize her traditional background in many of the melodies. "It's the way that the melodies are altered and performed and stylized that really make them of the place and of that (Calcutta) culture," she said.
Audience participation is an element of their presentation. The music of Calcutta has refrains in its melodies, so Fransblow and Memmel will be teaching the audience the choruses and inviting them to sing along. They will also talk about what the music meant to the people of Calcutta.
"We want the audience members to walk away with a new understanding of a different facet of their own religion," Fransblow said. "The idea is really to foster a connectiveness of Jews around the world. In order to do this, we need to be aware of the traditions."
The songs weren't written to be performed by professional musicians, she pointed out. They were written to communicate the ideas behind them and to be experienced. "We don't see this as being a virtuosic performance. It's more of an exploring of the music and hoping to make it accessible for the audience."
Songs of the Jews of Calcutta is a free Jewish Music Week in Toronto program on May 31, at Shaarei Shomayim synagogue, from 10 to 11 a.m. For information visit jewishmusicweek.com.
Source: https://www.cjnews.com/culture/entertainment/duo-bring-the-songs-of-calcutta-to-jewish-music-week